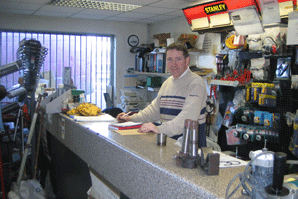 At Maurice Moffett Ltd we operate a system of Quality Assurance to ensure that all the products we produce are matched exactly to the customer's specification.

Steel Supplies

We stock a wide range of steel supplies for sale including tube box sections, MS. Rods, flat angles, channels and a wide range of sheet and plate.

Engineering Supplies

In addition to our workshop services section, we carry in our shop a wide range of engineering supplies including bearings, V-belts, pullies, bolts, trailer parts, abrasives, welders and welding equipment.

A selection of our suppliers can be viewed below.